It's raining outside...and while I wish it was Texas because rain is oh so valuable there right now...
it's not.
It's not Texas because our home is now in California!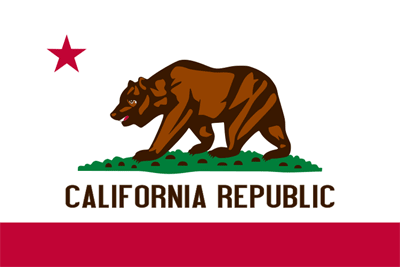 The life update saga begins now.
After relentless hours of packing, last week, Mark and I began the trek to California. Thankfully we didn't have to haul everything ourselves. A moving company picked up our packed boxes and drove them the 30 hours for us. So wonderful.
We still had to make the drive though. After much thought we decided that we could try and life off of one car while living out here in the West Coast. So, we sold Mark's legendary Acura Legend and in result, only had one car to drive to California.
That would've been a huge blessing....but because Mark was a bit sad about having his car taken away from him he decided to do this the whole drive...
Joking :)
We went halfsies and I definitely slept a bit as well.
After making the 2 1/12 hour day car trip through Texas, New Mexico, Arizona, and then along the 101 of California...we finally made it to our new home in the Bay.
Fast forward to this past Friday and the aforementioned moving van met us at our home.
That's right. We went one week without furniture. No worries. Mark's company put us up in a swanky hotel and we got one whole week to splash some paint on our walls without our belongings taking up space. It was a blessing in disguise.
The house is pretty much all taken care of, despite one room that has all of our "i need to sew this/hang this/build this" stuff. We are trying to remind ourselves that we can take a breather, sleep at night, save up money, and gradually do these projects. As for now, our home is feeling like home.
Our furniture, our books, our pictures are now filling these once empty spaces. We installed shelves, painted the walls, and even picked tomatoes off our tomato plant. We cooked. We baked. We lit candles. It's funny how familiar scents can make a home feel like home. I grew up all over the place and moved year after year with my family...but the moment I felt that I could call a place home was the moment that familiar smell began to circulate throughout the home.
(sidenote - mom, i want one of those scentsy things you have. christmas list?)
The current homey smell...
that picture would have the following words written in chalk..
(the chalk is still missing. we've opened every box, so i may just have to go buy more)
pumpkin chocolate chip muffins
aka deliciousness in every single bite.
I got the recipe at joy of baking and i insist that you try it out. i may even bake another batch tomorrow...partly because i love how they taste and partly because i love the aroma that fills up the home as they bake.
Off to play a game of Settlers with the hubby. Yes. We play with just the two of us.